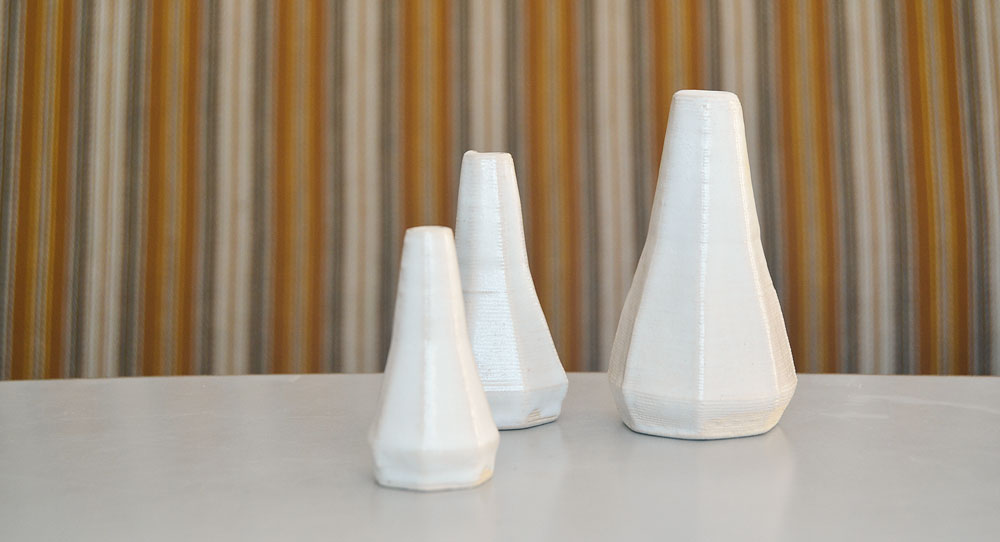 This set of vases are designed for early spring flowers. The idea was to make a simple geometric shape that could be scaled down to fit just one small flower.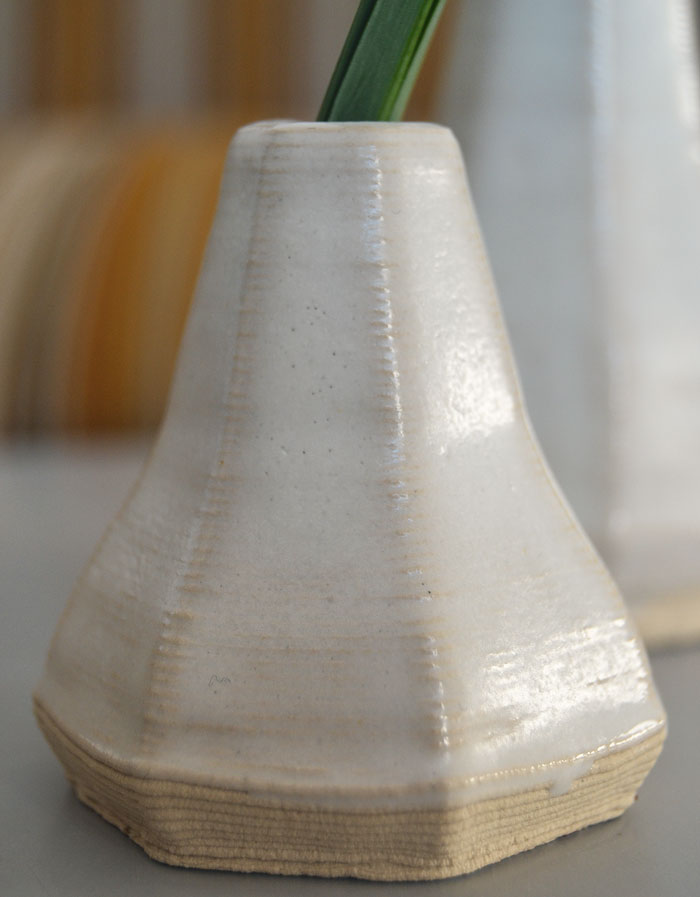 Compared to slip casting i find that 3D printing has a more vibrant surface that gives it a character that can also be found in  hand thrown ceramics.
I want the glaze to partly cover the grooves from the printing.